What unites us at K2? Our diversity!
Our team
A colorful and creative collection of many talented people from all over the world: with different cultural backgrounds, different experiences, and different areas of expertise. But we share a common goal: we want to bring momentum to the energy transition. We work hard to achieve this goal, but we enjoy our work. We work with a smile, because we simply like what we do.
Get to know our K2 Team!
Here you can see the most important components of the energy transition: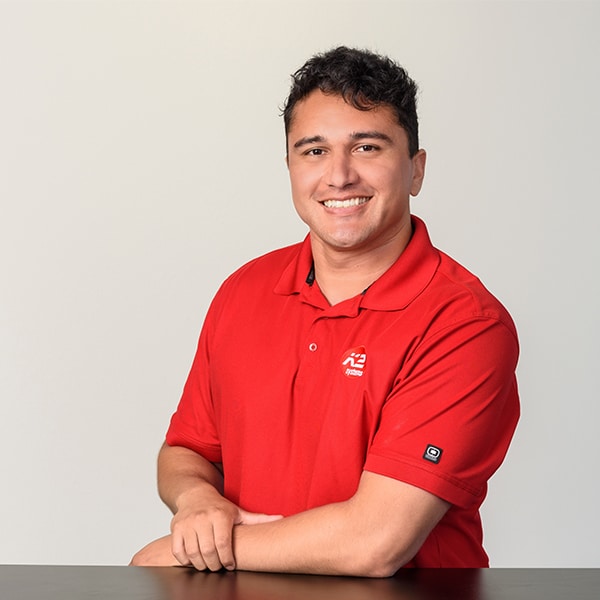 Eddie
Eddie Hernandez
Compliance Coordinator
Dakota
Dakota Lum
Senior Marketing Manager
Dave
Dave Veidt
Logistics Associate
Amber
Amber Stout
Logistics Associate
Melissa
Melissa Arana
Process Improvement Engineer
Johan
Johan Alfsen
Senior Director of Training
Ryan
Ryan Hagan
Product Development Engineer
Erick
Erick Mendoza
Accounting Manager
Alana
Alana Gomez
Client Services Representative
Dave
Dave Massaro
Technical Trainer
Brendan
Brendan Dooley
Technical Sales
Kelsey
Kelsey Rawlings
Technical Sales
Would you also like to become part of the K2 Team?
Learn more about career opportunities at K2 Systems
Career